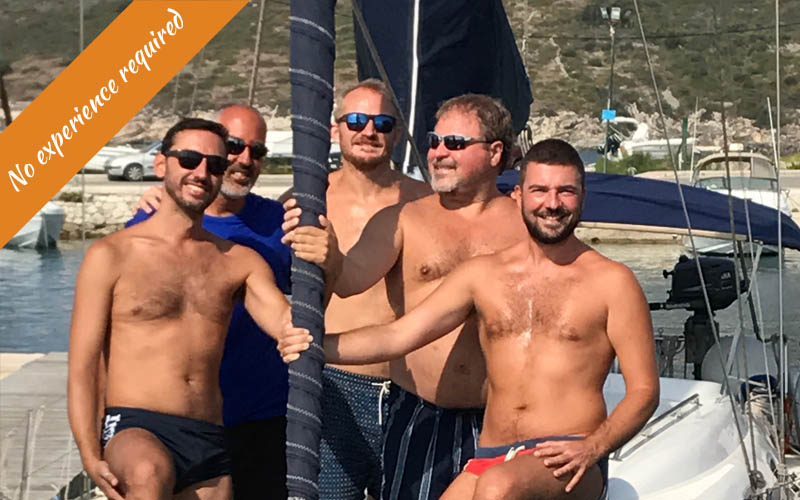 Gay Sailing Week
Aeolian islands, Sicily
From €1290 per person
13 – 20 July 2024
Other Dates are available for private charters for small groups. Please inquire
Gay Sailing Week in the Aeolian islands!
On your marks, get set, SAIL!
Yes Christopher Columbus and his gay entourage have a gay sailing cruise! Okay minus Chris 😊 This is gay sailing like no other. From the moment you step on board Italy Gay Travels will float your boat (Spritz anyone?)! Discover the amazing Aeolian islands, off Sicily, and its crystaline waters!
The Sailing Week starts and ends in Milazzo, reachable easily from Catania airport. Another option is also flying into Palermo airport and get a private transfer or a train to Milazzo train station.

Day 1: Saturday
Welcome to Milazzo
Make your way over to the Marina in Milazzo.
We will embark in Milazzo on Saturday afternoon. You will be welcome with a glass of Prosecco of course!
We will drop off our bags on the boat and explore Milazzo town, getting to know our fellow sailors. After dinner and a few drinks we will head back to the port to sleep on the boat, ready for the gay sailing adventure that lies ahead.
Day 2 to 7: Sunday-Friday
Daily Program
On Sunday morning we will leave Milazzo. There will be a safety briefing and some basic training to ensure that everyone remains safe through the trip. After tugging at the strings (of the boat) we open the sails and head out into the open sea. If you have never sailed, fear not, we will show you the ropes to ensure you don't go overboard. We have selected only the best (and hottest) crew to keep you afloat as we cross the sea and head to the beautiful Aeolian islands.
In the next days we will explore these amazing volcanic islands: Alicudi, Filicudi, Lipari, Vulcano, Panarea to name a few*. The exact itinerary will depend on the winds, as you can imagine: we will have a professional skipper with us, and a host/cook. We will usually sail during the morning. We will have breakfast and light lunch on board. In the afternoon / evening we will explore the islands and have dinner in local restaurants.
This is an example of itinerary that we will follow if the winds are on our side:
Day 2, Sunday. We leave Milazzo early morning and we sail towards Milazzo. We spend most of the day in and around Milazzo's beautiful beaches and bays. In the afternoon we arrive in Lipari. We will anchor in the local Marina: We disembark and explore this beautiful island getting dinner in a typical local restaurant. Sleep in Lipari.
Day 3, Monday. We sail towards Panarea where we will anchor in a beautiful bay in the south part of the island. From there, we will make our way to the centre of the town with local taxis. Sleep in a bay in Panarea.
Day 4, Tuesday. We sail towards one of the smallest and cutest islands of the Aeolian archipelago, Basiluzzo. In the afternoon we make our way to Stromboli. Sleep in Stromboli.
Day 5, Wednesday. We navigate towards Filicudi, where we will anchor in the local Marina and explore its beautiful little town center. Sleep in Filicudi.
Day 6, Thursday. We leave Filicudi in the morning and we sail towards Salina. We will put the anchor down in a beautiful little bay. From there, with our jetty, we will get into town and explore Salina's town.
Day 7, Friday. We sail back to Milazzo, where we will arrive in the afternoon. We will sleep on board on Friday, disembarking on the Saturday, early morning.
We have selected only the best (and hottest) crew to keep you afloat as we cross the Mediterranean sea sea and head to the beautiful Aeolian islands. The only criteria for this cruise is the ability to swim. Of course, the crew are here to help you a little and show you how things work. They do all the hard work of course 😊 Picture lying on the front deck, wind through your hair, a beer in your hands and gazing out into the Mediterranean.
This exclusive gay sailing adventure is a 8 day, 7 nights adventure stopping at islands and ports on the way where we can explore, sunbathe, swim, meet the locals, eat out and plenty more!
Our gay sailing yachts are modern with space to relax. The cabins are comfortable and there is a fully equipped galley and 3 bathrooms. This gay sailing trip is a great opportunity to relax, enjoy, taste local cuisine, meet new friends and explore cultural. Make new friends from all over the world!
Day 8: Saturday
See you soon!
After breakfast, we all say goodbye (no tears hopefully) and see you next year for another Sailing Week! We hope that we see you next time.
One week with us is not enough? Then you should consider to join our Back to Back Sicily Vacation: Discover Italy with us!
We have designed this exclusive Sailing Week to ensure that everyone has the best experience onboard. If you have any other questions about this gay sailing trip please email info@italygaytravels.com
* Please note that the itinerary is flexible depending on the weather.