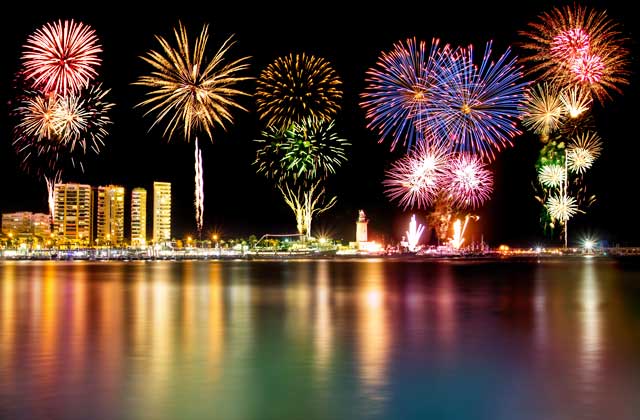 Gay Spain – New Years Eve
Torremolinos
From €1290 or USD $1390
Deposit €500 or USD $649
27 December 2020 – 3 January 2021 
Price per person (based on shared double room)
Early Bird Price €1290 or USD $1390 sharing in a double room
At the moment of Booking a Deposit (€500) is required. Final Payment is due no later than 60 days before Departure.
Single supplement of €490 or USD $549. Paying a single supplement is not required. We will try to match you with a fellow traveler if you are traveling alone and prefer to share a room. If this is not possible, a single supplement will be applied to your reservation before the final payment date.
Services included
7 Nights in all gay Ritual hotel (breakfast included)
All transportation and transfers between places
Tours in English
3 Dinners
Services not included
3.5% Credit Card Commission Fee
Return flights
City Taxes
Entry fee to Museums, Churches and monuments
Expenses of personal nature
Meals throughout the entire tour other than mentioned
Any other item not mentioned above
Insurance, tips and everything not listed as Included
Single supplement per person
€490 or USD $549 in single room
Duration
8 days / 7 nights (6 days of activities)
En suite rooms in all gay Ritual Hotel Torremolinos. 7 breakfasts included.  Welcome Dinner (Day 1), New Year's Eve dinner (Day 3) and Farewell Dinner (Day 7) included.
A welcome meeting will be held on the first day in the evening during the Dinner. On the second day, after breakfast, there will be a full briefing. You will be provided with an assistance number you can call us at any time during your stay.
Gay Spain Tour: New Year's Eve in Torremolinos and Andalucia
Join Italy Gay Travels on an amazing tour of Andalucia.
We will have our base in the Gay Capital of Southern Spain, Torremolinos. We will stay in an all-gay hotel, The Ritual, featuring a nude-only rooftop swimming pool, great atmosphere and guaranteed sunshine all year-round.
This unforgettable holiday to welcome 2020 will take place on the Costa del Sol, world-famous for its lively atmosphere and sunny beaches. From Torremolinos, just a few kilometers away from Malaga, we will make our way to the most beautiful towns of Andalucia for amazing day trips: Seville, Cadiz and Granada to name a few.
We will welcome the New Year in Spanish style with a traditional dinner and entertainment from the best drag queens around. We will continue the celebration bar and club – hopping in the best gay bars of the Gay Spain Capital, Torremolinos. Mingle with the Spanish local gay talent and meet new friends from all over the world in this 1 week long adventure organised by Italy Gay Travels.
Day 1
Welcome
Welcome to Torremolinos, the Gay Spain capital! Upon arrival at the gay hotel, Ritual, you will receive your Italy Gay Travels welcome pack. In the evening join your fellow Gay Travelers and your tour host, Sergio, for a Complimentary Welcome Dinner. During the night, we will all get to meet each other and have a full briefing on the adventure that lies ahead, before bar hopping in the best gay bars around.
Meals included: Welcome Dinner
Day 2
Malaga
After breakfast we will make our way to Malaga. This city is brimming with history and has a youthful vigour that proudly acknowledges its colourful past. This is the birthplace of the famous Picasso. There are a multitude of art galleries, a beautiful port as well as a trendy art district: Soho. You will have time to explore the romantic Malaga at your own pace: get lost across the colorful streets of its Old Town or discover its seaside bars, along the picturesque beach of the city, the Malagueta.
Meals included: Breakfast
Day 3
Cadiz and Gibraltar
In the morning, our Gay Spain Tour will enjoy a private transfer to Cadiz. We will have a stroll downtown, through its little picturesque alleys while discovering its amazing old town. You will have time to enjoy Cadiz and its wonderful architecture at your own pace. In the afternoon we will make our way back to Torremolinos, while stopping into the British enclave, Gibraltar, and its famous rock, popular for its scenic beauty. There will be free time to enjoy a spot of shopping before making our way back to Torremolinos.
Meals included: Breakfast
Day 4
New Year's Eve Dinner
Today is a free day! Spend the day as you wish and explore the area at your own pace: Naked rooftop pool or beach anyone? Your host Sergio will be around to offer advice and guidance as needed. In the afternoon, dress up and get ready for the amazing New Year's Eve Dinner with the Best Spanish Drag Queens Around. After dinner, shortly after midnight, it's time to go gay bar hopping. For those who wants to party, the best gay Spanish clubs are open until 6 am and beyond!
Meals included: Breakfast, New Year's Eve Dinner
Day 5
Recovery Day
Today, do as you please: enjoy the start 2020 as you desire! The best hangover cure? I'm sure you will find a solution in the best gay Spain hotel, Ritual Torremolinos!
Meals included: Breakfast
Day 6
Seville
Today, after breakfast, we will embark on a trip to reach the amazing town of Seville. You will visit the city at your own pace: Seville will seduce you with its historic centre. An impressive Gothic cathedral and an intoxicating mix of palaces, baroque churches and winding medieval lanes will win you over.
In the afternoon we return to Torremolinos where you will have the rest of the evening to spend at your own leisure.
Meals included: Breakfast
Day 7
Granada
After breakfast the Gay Spain Tour group will meet to join a transfer to the historic city of Granada. Here you can visit famous landmarks of the Old Town of the city: the area is rich both in popular culture and historical landmarks, including many noteworthy churches. Granada is a compelling city with stately Islamic architecture, old-school tapas bars and interesting graffiti art.
You can also enjoy some shopping: just make sure to be in time for the transfer back to Torremolinos.
In the evening enjoy a complimentary typical dinner: we will make sure you have a taste of the best South-Spanish food around for our Farewell night. After dinner we will enjoy a drink or two around the Nogalera,  the heart of the Gay night life of this city.
Meals included: Breakfast, Dinner
Day 8
See you soon!
After breakfast, our Gay Spain Tour is over! We all say goodbye (no tears hopefully) until the next time!
Meals included: Breakfast