Gay owned and run

  4 Double rooms with ensuite


 Price: €75 – €120 per room


 30 minutes from Brindisi

 Breakfast, massage, wine tours


 Proximity to beach: 5 mins
BnB Sogno Salentino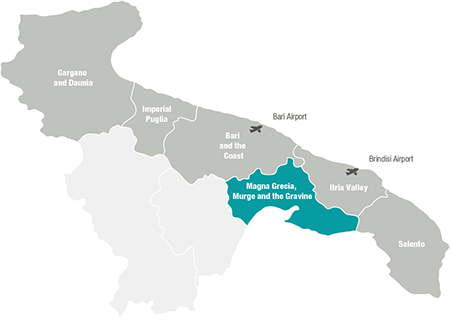 Contrada San Vito – s.p. 124
Lizzano (ta) Italy
Staying at BnB Sogno Salentino is like living in the heart of Salento, immersed in the history and beauty of this wonderful part of the world. It is no wonder that the likes of celebrities choose Salento as their secret getaway.  Located just a few kilometers from many of the major areas of interest, BnB Sogno Salentino is a natural reflection of the beauty and charm of this land.
It is located in the northern part of Salento and surrounded by olive groves and a few steps away from the sea, a magical mysterious place and the ideal starting point to discover a largely unspoilt and natural area of Puglia, steeped in the history of ancient Greece.
The property is a place of calmness and quietness where you can relax and quickly reach the tarantine beaches and splash away in the crystal-clear waters. The owners Paul and Andrea are friendly and helpful and they have furnished this home in a tasteful and comfortable way. Bedrooms are furnished with refined simplicity. BnB Sogno Salentino is the ultimate residence for anyone wanting to feel like being in a home away from home, living the good life, free from worries, prejudice or burden, another glass of wine please!
Great breakfast with cereals and homemade cakes are served every day. Paul and Andrea are ever the willing hosts and as if they were not doing enough already, they are happy to organize Wine Tasting and Agriturismo Tours.
BnB Sogno Salentino also provides personalized physical therapy treatments (physiotherapy, lymphatic drainage, trigger point therapy) and sports massages, it seems there are many strings to the owners bow.
Highlights:
Massage Services
Free Parking
Non-Smoking Hotel
Air Conditioning
Wi-Fi
Room Service
Free Parking
Airport Transportation
Breakfast included
Multilingual Staff
Babysitting