Happy Gay Pride Month  🌈
Gay Pride Month is here: Let's be Out and Proud and celebrate our uniqueness!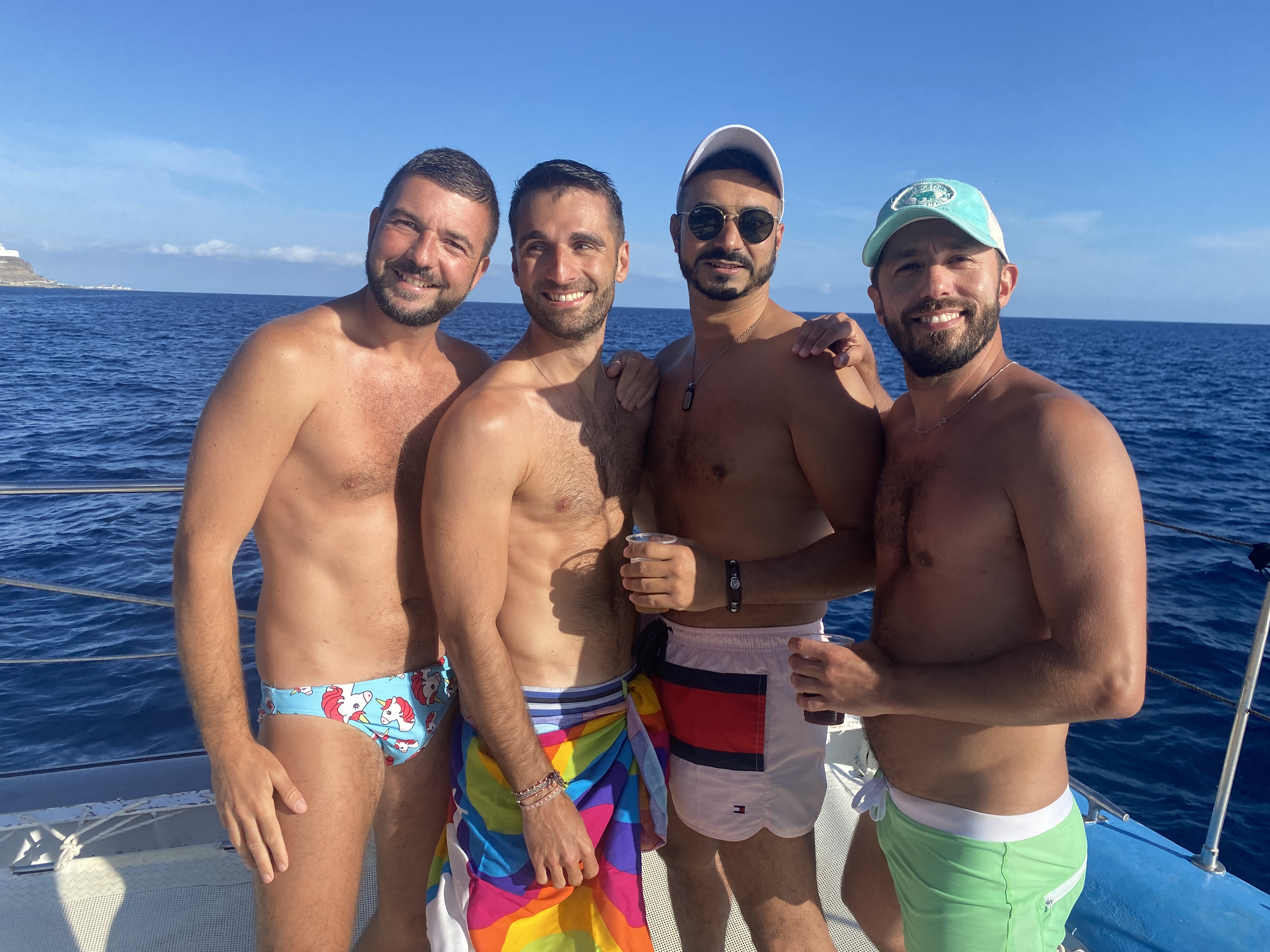 And Italy is opening up for the Summer… Phew finally!
To celebrate this huge achievement, we at Italy Gay Travels are Proud to offer a sensational 10% discount off all our tours in Italy this Summer: just book by July, 5 and mention Discount Code GAY PRIDE 2021 in the Booking form. We have a large selection of cultural, fitness and gastronomy tours. However you want to play it, play it with pride with us!
In Italy the beaches are open, our favorite barmen serve fresh cappuccino everywhere and finally after a long wait we are back to normal life. The world seems to have changed but our fun loving tours are just the same as they always were. And to tempt you back into the travelling world we are offering 10% off all our tours in Italy for bookings made by 5 July 2021 on any 2021 tour in Italy.
Try our exclusive Cycling Tour in sunny Puglia, or an amazing Food and Wine Tour in Salento. Our Gay Yoga Retreat will bring back the balance we all need. While both our Naples, Capri and Amalfi Coast Tour and our very own Sicily trip will show you some of the best Southern Italy has to offer. And if you are still single and ready to mingle, join our favorite Singles Week, end of October: this is the one trip this year you should not miss!
We create tours  unique and incredibly personal: come discover Italy the way we have fallen in love with it. Everything in Italy is done with PRIDE! What's more, with 10% off our 2021 Italy tour departures in Italy there's really no excuse not to book! Just mention the Discount Code GAY PRIDE 2021 in the booking request form to take advantage of this offer! Naples and Amalfi, Sicily or the fantastic adventures in sunny Puglia, the heel of the boot of Italy? You can choose any of the 6 tours below at a very special price!
This 10% discount can be used for tours travelling as singles (regular single supplement will apply if you are not willing to share with a fellow traveler) or as a couple, or groups.
Still not convinced? Have a look at what our previous travelers have to say about us on Tripadvisor.
200€ off200€ off200€ off
Sicily Tour:  10 – 17 July
€1,790 pp (instead of €1,990)
Cycling Trip Across Puglia: 28 August – 4 September
€1,790 pp (instead of €1,990)
200€ off
Salento & Lecce Food and Wine Tour: 6 – 12 September
€1,790 pp (instead of €1,990)
Naples, Capri and Amalfi Coast: 13 – 20 September
€1,790 pp (instead of €1,990)
Yoga Holiday in Puglia: 25 September – 2 October
€990 pp (instead of €1,090)
100€ off
Singles Week, Food & Wine Tour: 24 – 30 October
€1,790 pp (instead of €1,990)
200€ off
All prices are based on Double Room Occupancy*
Please mention the Discount code GAY PRIDE 2021 in the Booking Form to secure this very special price by July, 5. Book your Summer Holidays in Italy with us!
Email us on info@italygaytravels.com if you have any questions. Alternatively Text or Whatsapp us on +39 340 301 0059 (Italiano), +39 327 779 4234 (English). Hurry up! Spots for our tours are limited!
See you soon in Sunny Italy!
* Solo Traveler? We offer Single Supplements on all the tours. Paying a single supplement is not required. We will try to match you with a roommate if you are traveling alone and prefer to share a room. If this is not possible, we will apply a single supplement to your reservation before the final payment date. Please note that the discount does not apply to the single supplement value, only to the double room occupancy price.